Hungary's longest mix show.
4 hours of stable ecstasy every day on RISE FM.
This is the NITERISE DJ Show
No need to punch another black hole in the universe to find the coolest mixes in the galaxy.
We deliver quality live mixes, performed by RISE FM legends. This is NITERISE DJ Show.
Every day from 5:00 PM to 9:00 PM: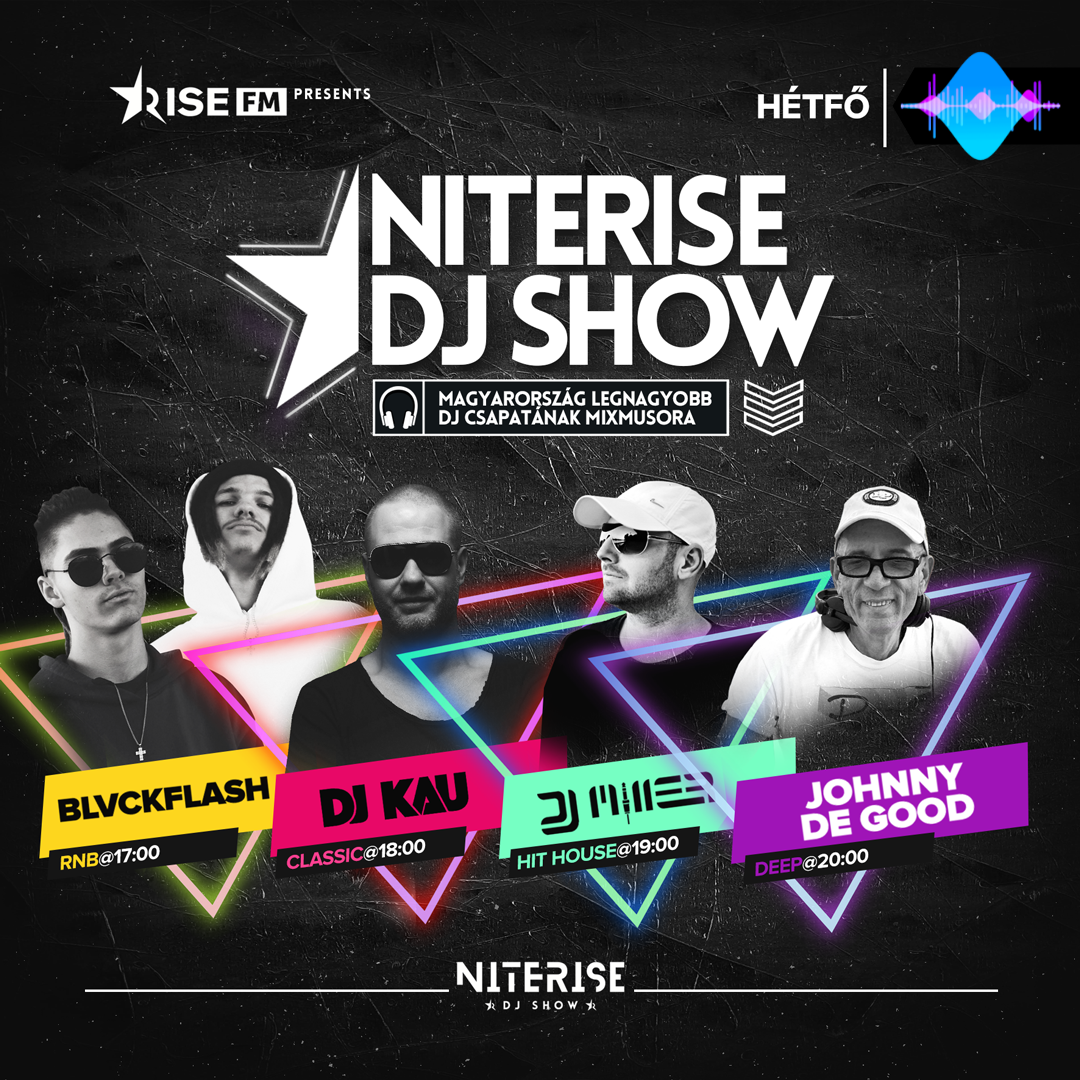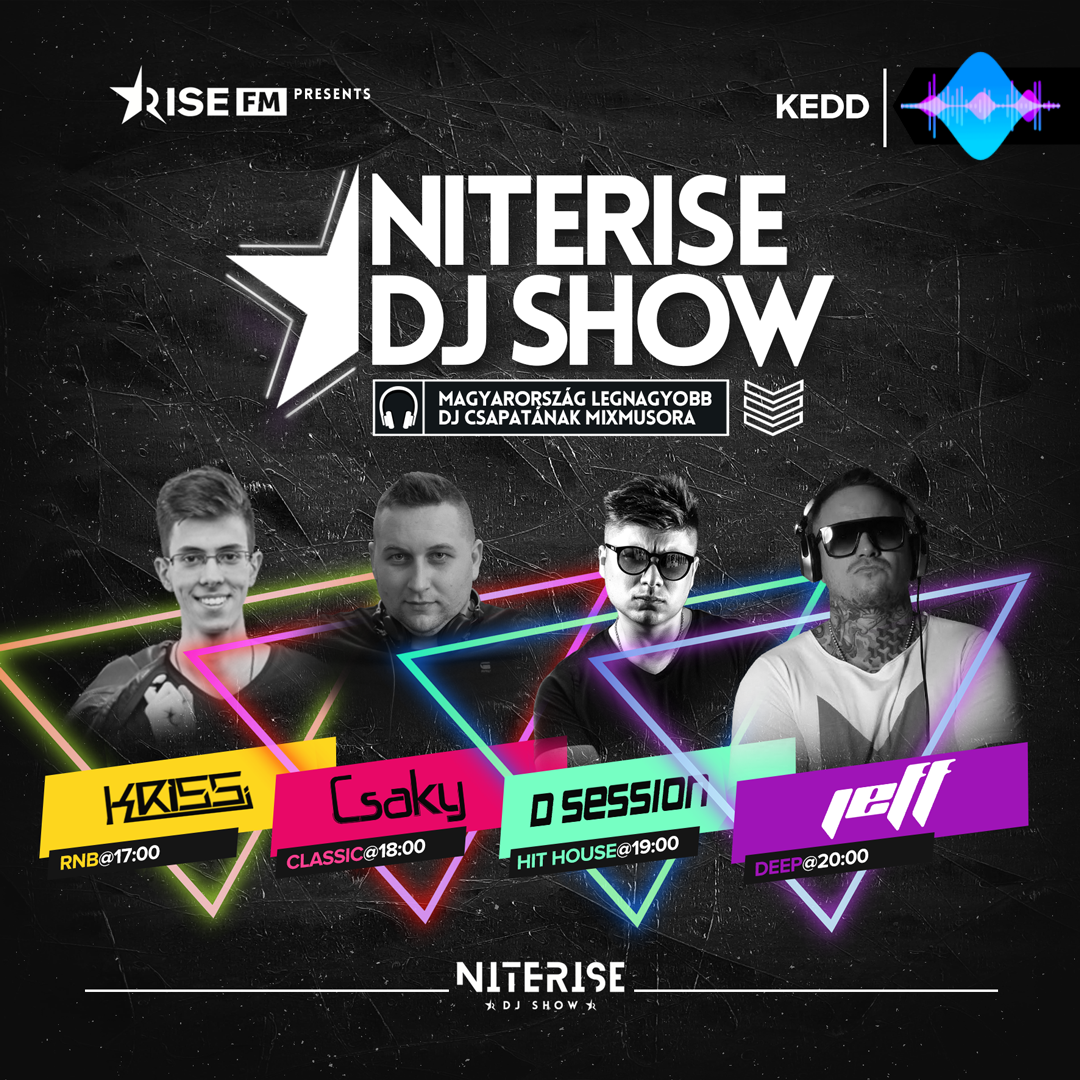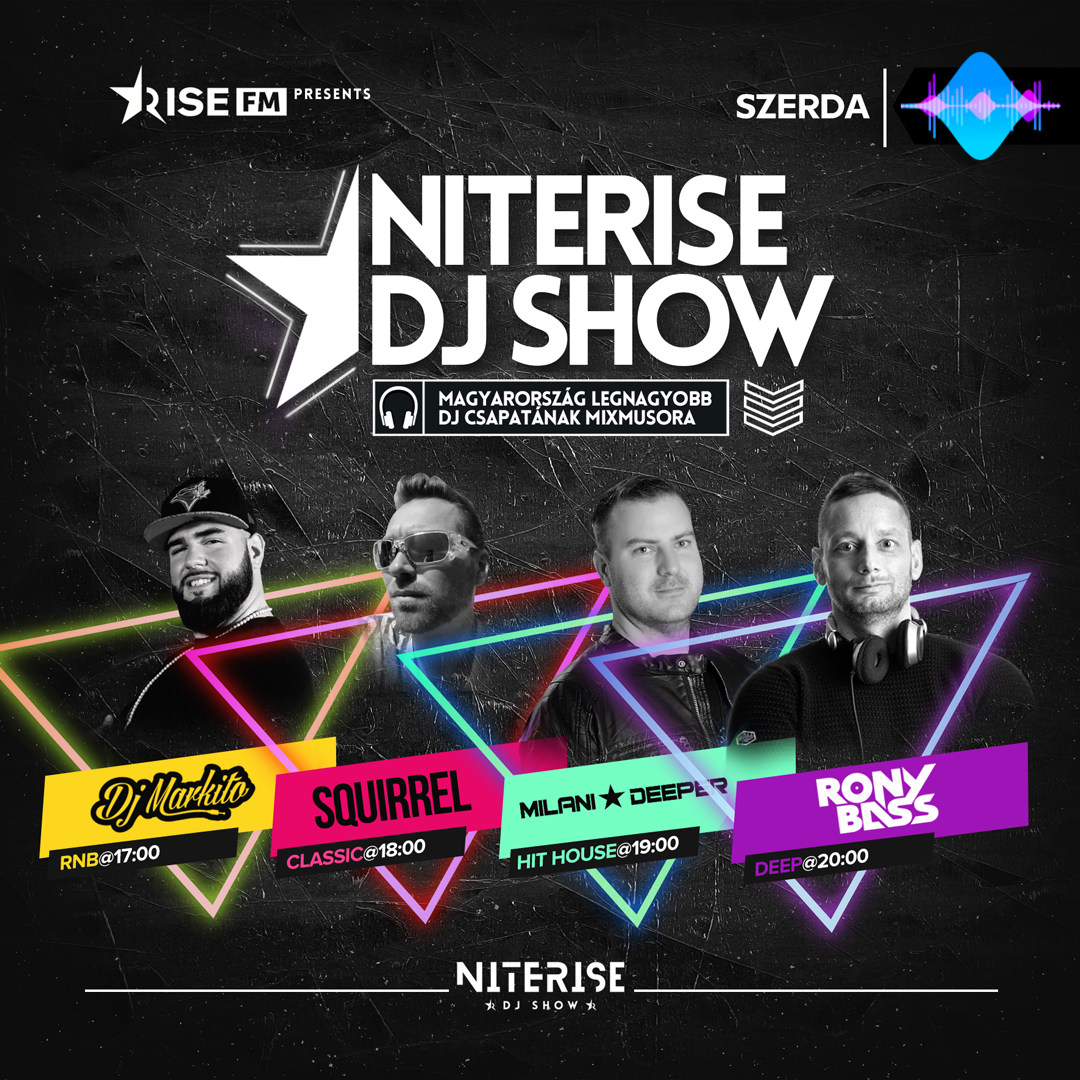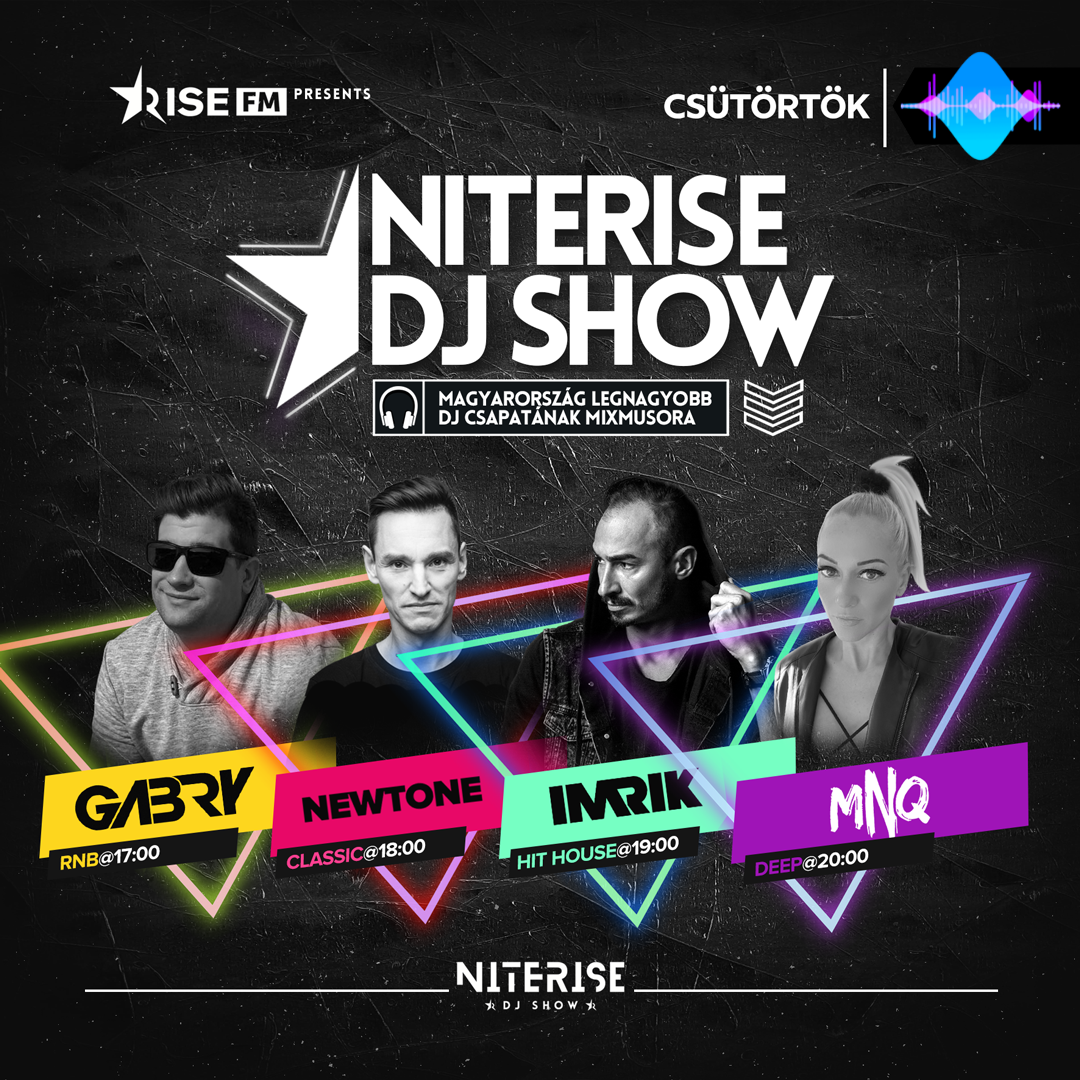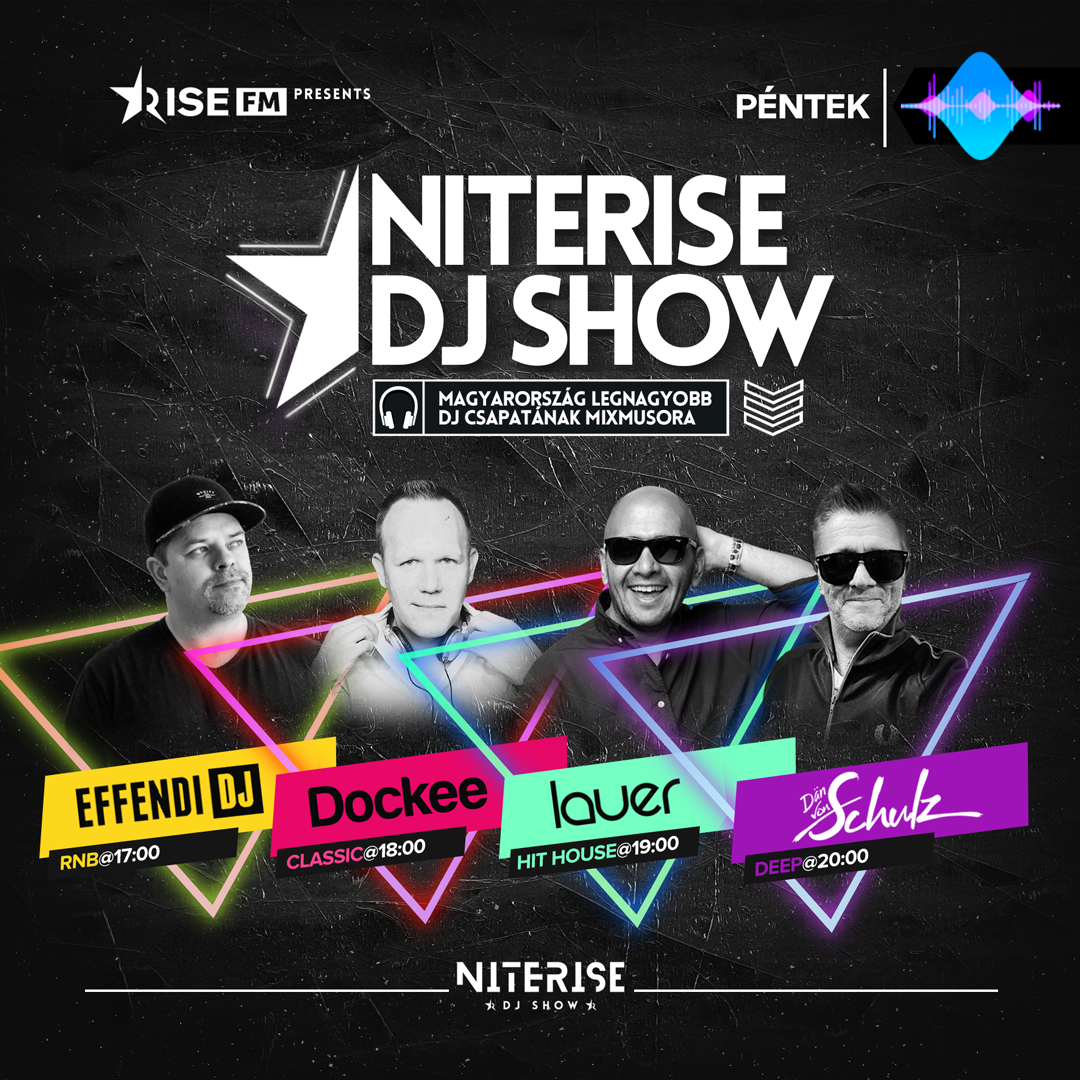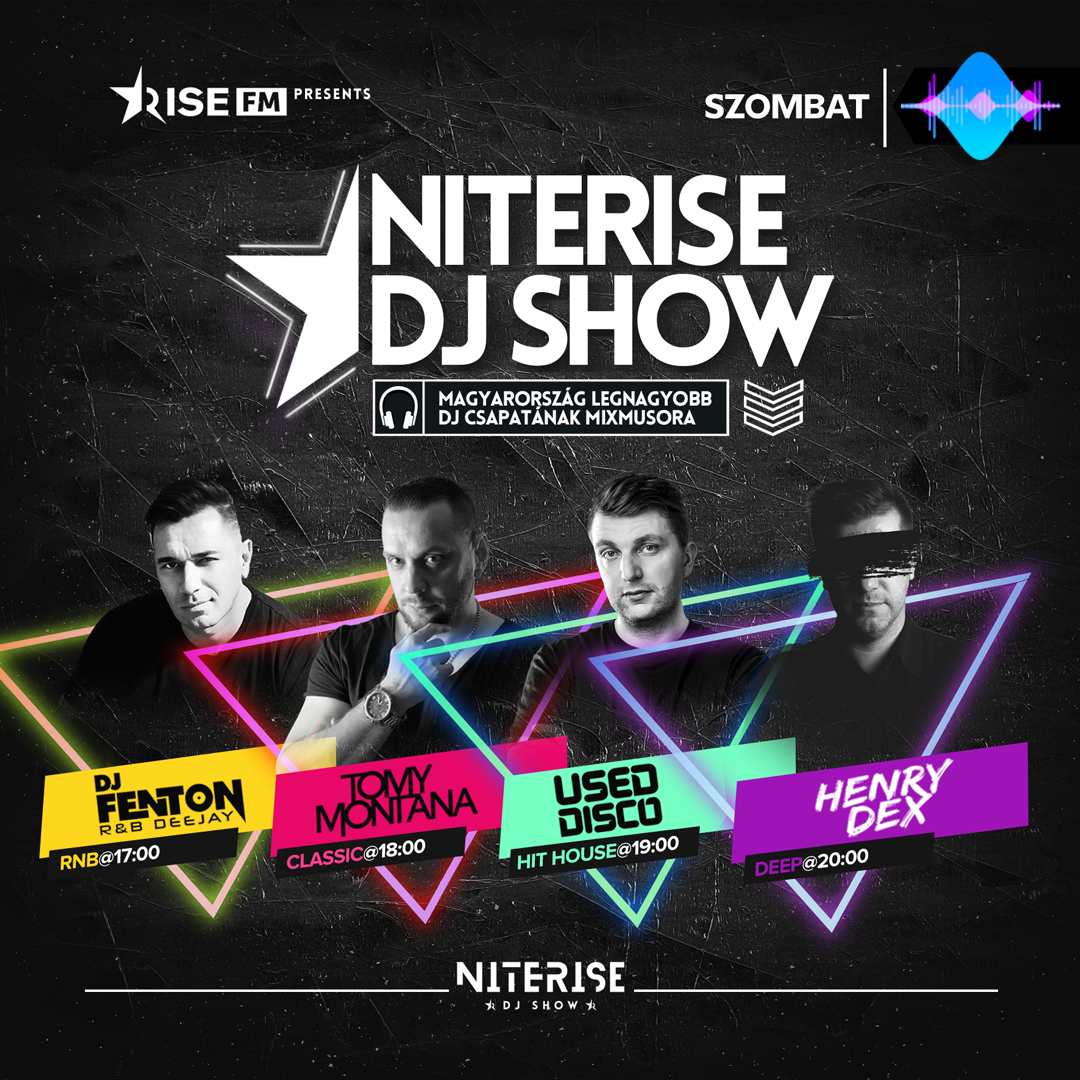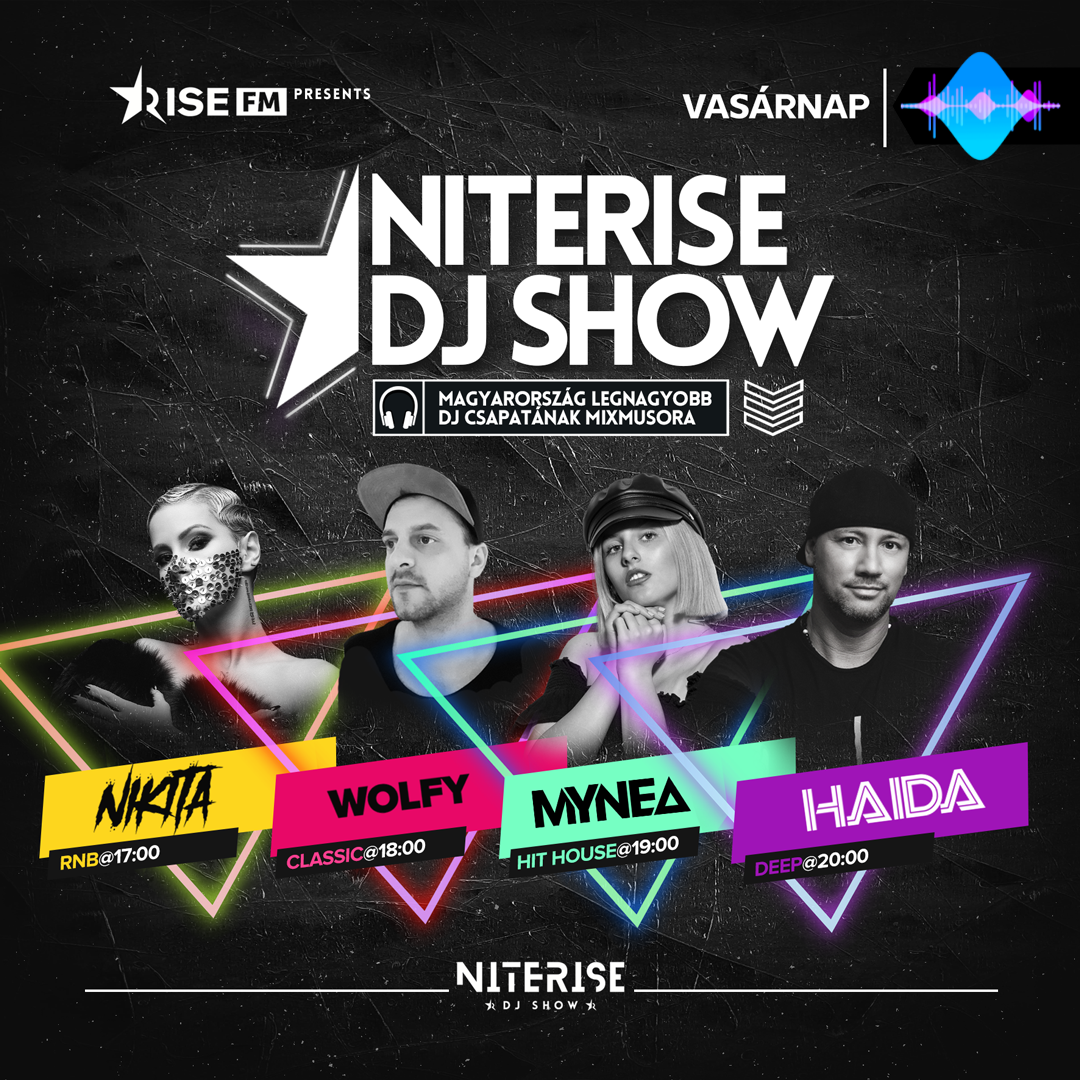 Every day, the NITERISE DJ Show starts off with an hour-long R'n'B mix showcasing the pulsating tunes and party hits of the greatest R'n'B legends and up-and-comers in the best mixes on Rise FM's R'n'B channel. Crank up the volume and let the vibe go boom!
The second hour of the NITERISE DJ Show brings you the best tunes and legendary beats of the most popular acts of the house scene, here on Rise FM's Classic channel.
Later in the NITERISE DJ Show, the true kings of the night and the legends of our time bring you your newest favourite tracks and spice up your evening in full swing! An hour of ecstasy on Rise FM's Hit House channel.
A full hour of pure flow in this magically pulsating style to close out the NITERISE DJ Show in style, here on Rise FM's Deep channel. Good music, good vibes.
Bulik, amikről nem maradhatsz le
Listen anytime, anywhere
Whip out your mobile and connect to RISE FM via app, chat or web, and let the music vibe..
Listen to RISE FM from anywhere – now also available on iOS and Android. Download the RISE FM app or press play on our website, or catch us on Messenger. Yes, you heard it right. On Messenger. As the first chat radio in Hungary, you can listen to RISE FM even on Messenger. Just drop us a line and you can tune right in! This is a new radio station: this is RISE FM. Good music, good vibes.